Call us: (632) 8942-2871 / 8948-0221
You are here

You are here:
Home > Electric Motor
Electric Motor
THE EXCELLENT ELECTRIC MOTORS
Our products are design precision, long life, low noise, stable performance, low failure rate and high technology characteristics. We provide our clients energy saving, environmental protection, safe, efficiency and first-class products.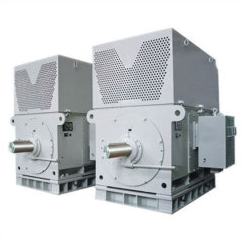 OUR CAPABILITES:
ELECTRIC MOTORS: UP TO 30,000HP 13.8KV
SYNCHRONOUS MACHINES: UP TO 20,000KVA 13.8KV
ALSO INCLUDES EXPLOSION PROOF MOTOR: UP TO 4500HP 6.6KV
WE SATISFY YOUR DEMAND:
We have 20,000 rated voltage, type, and size motors, from small HP upto 30,000HP.
We can satisfy any application, installation, efficiency, duration and maintenance.
Our offered product but not limited to:
     LOW VOLTAGE, GENERAL PURPOSE MOTOR
         Efficiency Motor
         Meet IEC 60034-30/JIS C4034-30/ CNS 14400 IE2/ CNS 14400 IE1/ Meet EISA 2007 Standard UP TO 500HP OUTPUT CAPACITY
     LOW VOLTAGE SPECIAL PURPOSE MOTOR
        Inverter Duty Motor Series
        Output:0.25HP - 270HP
        Petrochemical Industry IEEE-841
        Premium High Efficiency Motor Series
        Meet NEMA Premium Standard
        Output:1HP - 500HP
        EC Variable Speed Motor Series
        Output:0.5HP - 15HP
        Water Pump Motor Series
        Output:0.5HP - 215HP
        Crane Motor Series
        Output:1.5kW - 280kW
        Permanent Magnet Motor Series (Steel, Paper Cutting, Slitting, Rolling)
        Output:75kW - 220kW

    Explosion Proof Motor
        Output: up to 8000HP
        Pole: 2P - 24P

    High Voltage Motor
       Output: 90kW - 5600kW
       Wound Rotor: Up to 7500kW
       Steel Mill Motor: Output:200HP - 3000HP

   CUSTOMERIZE REFERENCE
       Vertical High Thrust Pump Motor
       Output: 2900kW
       Frame size: 2840
       Pole: 22P
       Voltage: 6.6kV
       Frequency: 60Hz
      Steel Shredder Slip Ring Motor
      Output: 10000HP
      Frame size: 1400-2360
      Pole: 14P
      Voltage: 10kV
      Frequency: 60Hz
      Compressor Motor
      Output: 3300kW
      Frame size: 1450-2160
      Pole: 20P
      Voltage: 11.4kV
      Frequency: 60Hz
      Pump Motor
     Output: 10330kW
     Frame size: 800-2500
     Pole: 4P
     Voltage: 13.2kV
     Frequency: 60Hz
     Synchronous Motor
     Output: 4500HP
     Frame size: 3450-720
     Pole: 48P
     Voltage: 3.3kV
     Frequency: 60Hz
     Mill Motor for Mining Usage
     Output: 7000kW
     Frame size: 980-3370
     Pole: 6P
     Voltage: 11kV
     Frequency: 60Hz